Recently I spoke with Delilah after her amazing performance at Beach Break Live 2012, about her Career and the New Track 'Inside my Love'. When she stepped on stage the whole crowd went wild from start to finish it was electric; also she made a surprise appearance with the final Headliners of the day 'Chase & Status' later that evening; to perform the renowned classic 'Time'.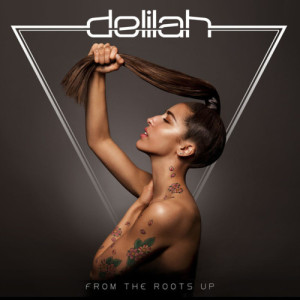 Did you Enjoy performing at Beach break 2012? I did, do you know what, no lie honest to God it was probably my favorite festival performance, pushing for favorite gig ever. The crowd was so receptive, usually I come off and think "OH OK" but this one I really enjoyed it; it was like hanging out with friends.
What inspires you? Nothing in particular. Life in general is my pallet, Breaking up making up, falling in love, families, Life in general. Your 1st ever live gig? When I was Twelve it was at Ronnie Scott's.
Whats your most ridiculous impulse buy? I'm terrible I do this all the time. I have a lot of nice shoes, but they're not ridiculous I love them. I bought a really blinged out watch I never wear, I was bored in Dubai.
The video 'Inside my Love' how do you feel performing such a sexy classic? It was My first headline big show at KOKO's London, I'd been on a whole U.K tour before then. At first I used to get the giggles and turn into a little girl. It was weird at KOKO's singing it in front of my Nan, I apologized about it before hand I was like, "I'm really sorry Nan for what I'm about to do" but it's a classic and I feel honored to be able to put my spin on it.
How long Has 'From the roots up' been in the making & what is your personal favorite track? Could be said to be in the making over the last 10 years or it could be 3 years. I've been signed for about 3 years, so 3 years in the studio but my last single 'Breathe' I wrote when I was 14. My personal favorite is 'Insecure'.
Does making Video's come naturally or are you still adapting? I'm learning a lot about video's. The last video 'Inside my Love' was filmed in the beginning of June. I was really involved, I came up with the concept, worked hand in hand with the director and I was there in the editing. I was really lucky have an amazing director Jake Nava who did the Beyonce video 'Single Ladies' and tons of other iconic video's, It was a really fun experience. I've had some bad experiences but this one made me want to learn more about it because it's really important.
Do you see yourself following the soul or dance route with your music? I'm young and there is time for me to do lots and lots of different things. I've deliberately chosen to try and create a sound for myself, with it being album one. I write originally just sitting on the piano, so I could go and do an acoustic Norah Jones type album if I want. I've got my whole career to do that; and I kinda came from the dance world so of course I will touch on that eventually. Right now I want to create a sonic that isn't really out there, experiment and have fun.
Will you continue to write for other artist's or focus more on your own Music? Definatly. I haven't done as much as I've liked because I have been focusing on my first album. I have 150 songs and as a writer there is a lot more from me than just the 12 tracks on my new album. I have written with Labrinth, Emeli Sande etc, lots of things and LOTS of films coming up.
Are you going to use some of your Back catalogue tracks? Yes maybe put another mix tape out and yea I will start giving them way. Its been difficult till now to do anything with them because they got my voice on them, and as a new artist you don't really want your voice everywhere before it's everywhere ha-ha. There is so much opportunity out there so why not.
Whats lined up for the rest of the year? I have loads, they're all over the place they keep coming in thick and fast so it's exciting. We got all the London festivals, lots up north a couple in Europe and another Headline tour at the end of the year. And the album comes out 30th July.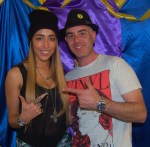 Words of encouragement? Be different, really strive to be different. All the things you may think are a hindrance are probably the things that are helping you stand out. Experiment and enjoy it because it's difficult; the whole way is difficult no matter how successful you are. So enjoy every second of it, enjoy what you do and put your best into it, strive to be different.
https://www.instagram.com/delilahofficial/
http://www.facebook.com/delilahofficial
https://twitter.com/delilahmusic
https://soundcloud.com/delilahofficial
http://www.youtube.com/watch?v=we9jeU76Y9E
Track Listing for 'From the Roots up' 1: Never be Another 2: Breathe 3: I Can Feel You 4: Shades Of Grey 5: Only You 6: Inside My Love 7: 21 8: Go 9: So Irate 10: Love You So 11: Insecure 12: Tabitha, Mummy And Me